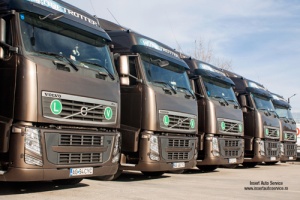 Insert Auto Services carries out the carriage of goods by road and packages throughout Europe and England, with the point of departure or return in Romania.
Whether you want to import goods of any EU country or to export to any EU country, we can help you with quick solutions, efficient and at profitable prices.
Owing to the professionalism and responsiveness with which we approach each
request both from the customers and collaborators, we managed to win a reputation on the domestic market and international markets as a supplier of services and optimal solutions. The supplier consists of a young and dynamic team within the deadlines for loading/unloading, as it is relying on experienced drivers and reliable motor vehicles.
At Insert Auto Service we understand that your business will depend on the distribution of the rapid and effective products and supplies over the borders and through all European markets.
Our solution
Import and export in Europe, as well as the distribution over Hungarian borders
Flexible services, with the ability to meet the requirements of urgent and daily commitments your
Benefits
a local service through the infrastructure of our Pan-European Transport, adapted to suit all the requests
Tailored Solutions, constructed in accordance with the requirements, the provision of duty where appropriate for the carriage of goods